Kubernetes suddenly entered the field of IT developers in 2014, when Google released Kubernetes as an open source version of Borg technology, which was designed to run thousands of jobs and applications on multiple clusters and devices. Since then, Kubernetes technology has spread widely, and it manages key parts of applications and data through containers. Market research firm Gartner predicted in mid-2020 that the Kubernetes market will reach $944 million by 2024, a compound annual growth rate of 34%.
The popularity of Kubernetes has prompted some early leaders to be acquired by major vendors looking to add containers to their application management or data protection capabilities. For example, VMware acquired Kubernetes security startup Octarine in May 2020. Pure Storage acquired Portworx, a leading company focused on Kubernetes end-to-end storage and data management technology, in September 2020. A month later, Veeam acquired Kasten, a leading developer focused on Kubernetes data protection.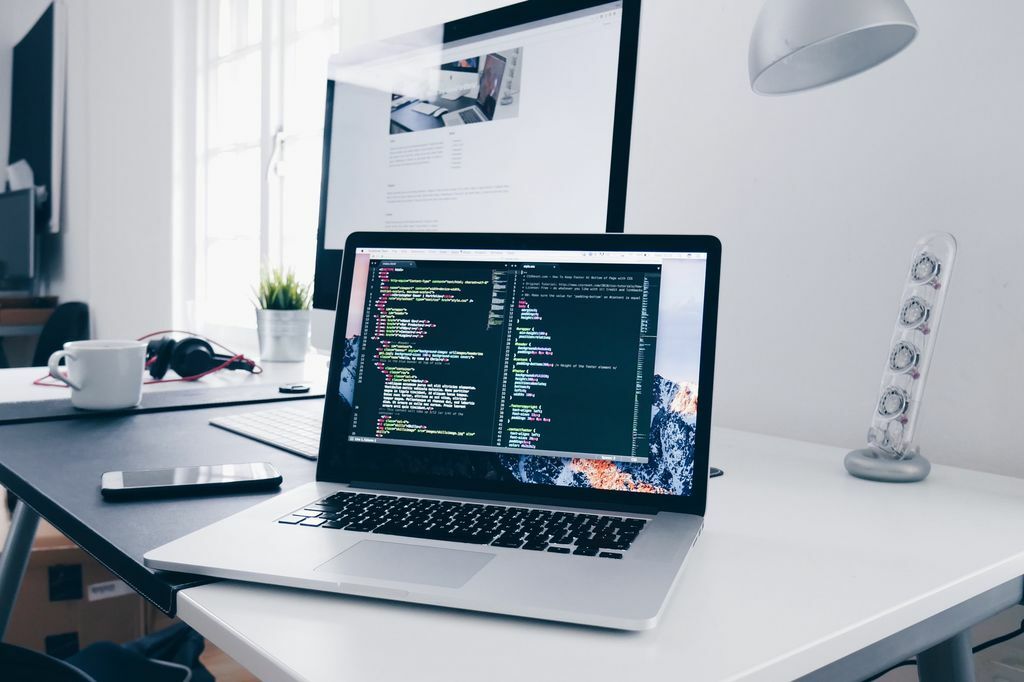 Last year, IBM acquired StackRox, a Kubernetes security technology developer, and BoxBoat, a DevOps and Kubernetes startup.
Also last year, Rapid7 acquired Kubernetes security startup Alcide, Microsoft acquired Kubernetes tools developer Deis, Cisco acquired Kubernetes governance and cost management startup Replex, and DataCore acquired Kubernetes storage development company MayaData.
However, in markets such as containers (especially related to Kubernetes), every acquisition of a start-up development company seems to convince everyone that there is still a lot of untapped opportunity in the industry. So far, the number of Kubernetes-related companies entering the industry has only increased.
We looked at these 10 startups looking to fill gaps in the Kubernetes ecosystem, mostly caused by the disappearance of an early-stage startup that either got acquired or found that investing resources in other areas is a better plan. Despite the constant acquisitions in this space, there is still an influx of startups filling gaps in the Kubernetes ecosystem.
1. GRACE
The technology developed by ARMO provides security for Kubernetes containers from development to production, from configuration to runtime.
ARMO has patented technologies and tools that work natively with CI/CD (Continuous Integration and Continuous Delivery or Development) pipelines and existing development tools to ensure DevOps, DevSecOps and developers' Kubernetes clusters, containers and microservices are continuously secure. ARMO's technology scans clusters, nodes, and API servers for misconfigurations and configuration drift, uncovering risks and Kubernetes resource failures and recommending remediation, in addition to scanning container images for vulnerabilities and listing which vulnerabilities need to be prioritized for patching.
ARMO came out of stealth mode in October 2021, raising $4.5 million in a seed round, and later raised $30 million in April 2022.
2. ContainIQ
ContainIQ develops out-of-the-box Kubernetes-native monitoring and tracing capabilities using pre-built dashboards and monitors. Featuring a one-wire installation, the technology provides users with a comprehensive set of tools that require no configuration or ongoing maintenance. This technology provides metrics on CPU and memory of pods and nodes, can visualize CPU and memory limits, capacity, and correlation with events, and can set alarms. It also collects log data from internal applications and Kubernetes system components to track traffic Incoming and outgoing HTTP requests and metadata, and monitoring latency issues.
ContainIQ came out of stealth mode in October 2021 with $2.5 million in seed funding.
3. Fairwinds Ops
Fairwinds Ops was founded in 2015 under the company name ReactiveOps, which was later acquired by its current owners in 2019 and renamed Fairwinds Ops. Fairwinds Ops introduced Fairwinds Insights technology in 2019 to provide security and compliance, and protection against misconfigurations in Kubernetes environments, all designed to help developers release applications quickly while providing them with a safety net. Fairwinds Insights provides companies such as Kubernetes workloads, node and cluster cost optimization, resource recommendations, spend tracking, and AWS billing integration, as well as governance capabilities for developers to ensure policy compliance, as well as a full range of infrastructure-as-code scanning capabilities and Container vulnerability scanning function.
4. Isovalent
Isovalent developed Isovalent Cilium Enterprise, which enables cloud-native networking, security and observability based on eBPF. eBPF is an open source technology that provides observability, security controls, network security, load balancing, behavioral security, and more for applications running in the Linux kernel. Cilium Enterprise integrates SIEM with Kubernetes clusters, providing load balancing and connectivity of Kubernetes clusters, and multi-tenant self-service access to connection data related to Kubernetes workloads.
Isovalent was founded in 2017 with strategic investors including Google and Cisco.
5. Commodore
Komodor is a Kubernetes troubleshooting platform development company. Komodor's automation technology monitors an enterprise's entire Kubernetes stack, finds problems, pinpoints root causes, and provides the context needed to resolve issues, including automated scenarios for each Kubernetes resource, as well as static prevention monitors that can be contextualized Insights to enrich real-time and historical data to help businesses implement best practices and prevent incidents.
Founded in mid-2020, Komodor will come out of stealth mode in 2021, and has completed two rounds of financing, with a total financing amount of $67 million.
6. Loft Labs
Founded in 2019, Loft Labs develops Loft technology that allows enterprises to expand self-service access to Kubernetes from 10 engineers to 10,000. For this purpose, Loft Labs has created several open source projects, including DevSpace, vcluster, jsPolicy and kiosk. Loft combines these open source projects into a single Kubernetes platform that provides engineers with secure and unhindered access to cloud resources and helps simplify the transition to cloud-native engineering practices. Loft provides enterprise-grade cluster access and management, secure multi-tenancy, collaboration, and cost optimization.
Loft Labs raised $4.6 million in a September 2021 seed round.
7. Ondat
Ondat was founded in 2015, formerly known as StorageOS, and changed its name to Ondat in 2021, mainly for the increasingly important developer group and the demand for state applications. Ondat provides a software-defined cloud-native block storage platform for running containerized production applications in cloud, on-premises, hybrid and multi-cloud environments. Ondat's technology powers Kubernetes persistent storage, allowing enterprises to run stateful applications through storage services, including data reduction, storage pooling, HA replication, agile scaling, block checksumming of any infrastructure, and scaling based on application needs extension.
Ondat raised $10 million in a Series B round in early 2021, bringing the total raised to $20 million.
8. Portainer
Portainer develops technology designed to rapidly provision, monitor, and secure containers with built-in support for Docker, Kubernetes, Swarm, and Nomad in any cloud, on any device, or in any data center, for all types of Kubernetes, whether automated Managed is still managed, and includes a user interface that allows users to manage, monitor, and maintain every aspect of the environment without writing Kubernetes-specific code. Portainer enforces what it calls "sane" defaults to keep deployed applications safe and secure, and includes a rules and validation engine that ensures applications work within Kubernetes constraints.
Portainer raised $6 million in a Series A round in April 2021, bringing the total raised to $7.2 million.
9. Rafay Systems
Rafay is designed to let enterprises use any Kubernetes distribution and gain centralized automation, security, visibility and governance capabilities for Kubernetes cluster and application lifecycle management across public cloud and remote or edge locations. Rafay provides a single cloud controller that can manage hundreds of clusters, allowing software-defined isolation across any department, business group or geographic region. Rafay said the Rafay service has 99.99% uptime, is governed by an SLA, is SOC 2 Type 2 certified, and also offers a self-managed version.
Rafay raised $25 million in a Series B round in August 2021, bringing the total raised to $33 million.
10. Stackwatch
Stackwatch, a technology development company based on Kubecost, was an open-source project first launched in 2019 to help engineers understand spending and resource visibility in Kubernetes environments. Kubecost provides insight into spend allocation, covering all native Kubernetes concepts, and can divide costs by namespace, deployment, service, etc. in any major cloud vendor or on-premises Kubernetes environment. Stackwatch also provides unified cost monitoring, including in-cluster costs such as CPU and memory from AWS, Google Cloud Platform and Microsoft Azure cloud services.
Kubecost raised $25 million in a funding round in February, following a $5.5 million seed round.