Despite market turmoil and fears of a recession, investors in the first half of 2022 have given strong support to cybersecurity startups.
Cybersecurity startups of almost every type have benefited from the huge demand for security products to counteract the increasingly unscrupulous cyberattacks and other malicious behaviors of hackers.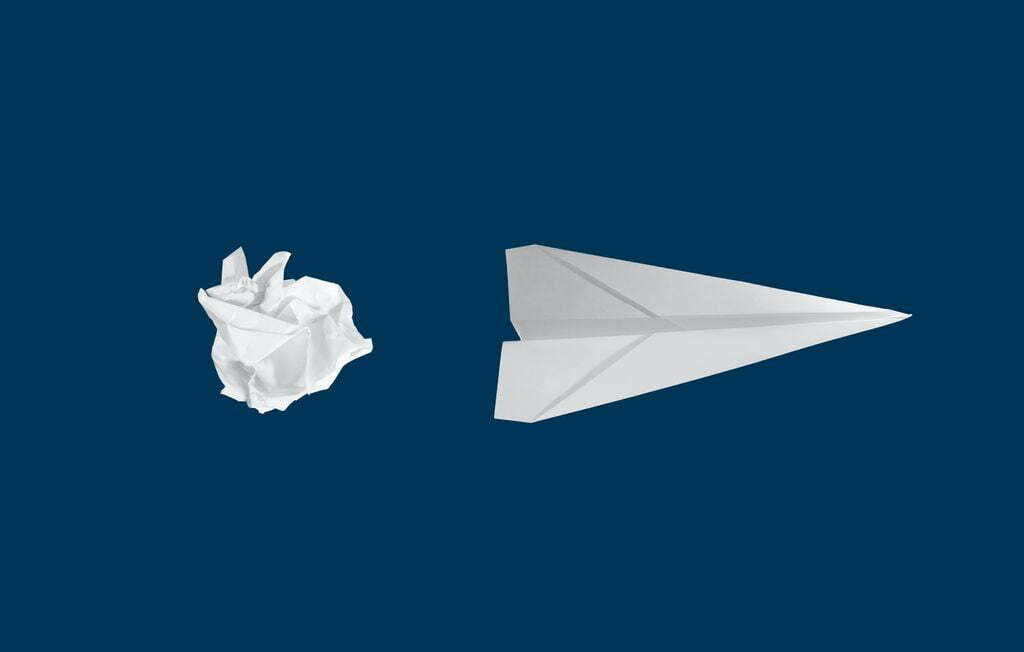 While exact funding numbers for the second quarter have yet to be announced, the cybersecurity sector raised nearly $6 billion in the first quarter, up 50 percent from the same period in 2021, according to Crunchbase.
However, according to Crunchbase data, there are signs that the market is cooling, for example, the amount of financing in the first quarter of 2022 is significantly lower than that in the fourth quarter of 2021.
Other investment participants pointed to signs that risk valuations have been falling recently on signs of a weak IPO market and fears of a possible economic downturn.
But there's no denying it's still a good source of funding for many young cybersecurity startups.
Here's a look at these 10 hottest cybersecurity companies so far in 2022:
1. Tailscale
CEO: Avery Pennarun
Toronto-based Tailscale, founded in 2019, announced last spring that it had closed a $100 million Series B round led by CRV and Insight Partners, which will be used to boost sales and enhance its zero-trust VPN offering.
Tailscale claims that the company's recent performance has grown by 1,200% year-over-year and 20% month-on-month, and Tailscale believes that the market is ready for less complex, less centralized security products.
2. Mosyl
CEO, Founder: Alcyr Araujo
In May of this year, Mosyle, a mobile management platform provider for Apple devices, announced that it had completed a $196 million Series B financing, and also launched the Apple Unified Platform, a solution that can integrate five applications into one.
Mosyle's platform integrates enhanced device management, endpoint security, Internet privacy/security, identity management, and application management capabilities.
"We are the only company that offers this solution," said Alcyr Araujo, founder, and CEO of Mosyle.
3. Abnormal Security
CEO, Co-Founder: Evan Reiser
Abnormal Security is having a spring of its own, raising $210 million in a Series C round led by Insight Partners, with participation from Greylock Partners and Menlo Ventures. The San Francisco-based email security company now has total funding of $283 million and was valued at about $4 billion this spring.
Founded in 2018, Abnormal Security recently said it tripled its annual recurring revenue and doubled its headcount over the past year, with clients including Xerox, Hitachi Vantara, and Groupon.
4. Island
CEO: Mike Fey
Island is a cybersecurity startup that recently joined the $1 billion club. Earlier this year, Island raised $115 million in a Series B funding round and crossed that financial threshold just seven weeks after it emerged from stealth mode.
The Dallas-based secure browser company is led by former Symantec President and CEO Mike Fey, who founded Island to provide better security controls and governance for enterprise applications and data. "This is an important opportunity to rethink the browser," Fey said.
5. Talon Cyber Security
CEO, Co-Founder: Ofer Ben-Noon
Talon Cyber ​​Security may not be a billion-dollar startup — at least not yet. The Tel Aviv-based cybersecurity company was founded last year and has raised about $43 million so far.
But if Talon Cyber's recent accolade at the RSA Conference in San Francisco (the company won the Most Innovative Security Startup Award in 2022) is any indication of its future prospects, Talon Cyber ​​Security may only be a matter of time before it becomes a unicorn.
According to material provided by RSA in June, Talon Cyber ​​Security's TalonWork browser provides customers with "deep security visibility and control over the SaaS applications needed to simplify the security of the future of work."
6. Fortress Information Security
Executive Chairman and Co-Founder: Peter Kassabov
Supply chain security has been a hot subfield of cybersecurity ever since the infamous SolarWinds hack at the end of 2020 revealed the fragile side of the global software supply chain. Fortress Information Security is leading the way in developing new tools for supply chain security. The Orlando, Florida-based startup raised $125 million earlier this spring in private equity from Goldman Sachs Asset Management. business management.
"Supply chains are posing a significant threat to national economies and the way of daily life," Fortress executive chairman and co-founder Peter Kassabov said in an April statement.
7. BlueVoyant
CEO: Jim Rosenthal
BlueVoyant caught a lot of attention last winter when it announced that it had raised $250 million in a Series D round led by Liberty Strategic Capital, the private equity firm founded by former U.S. Treasury Secretary Steven T. Mnuchin.
Founded in 2017 and headquartered in New York, BlueVoyant mainly provides security tools and hosting services to enterprises. The valuation of this round of financing pushed BlueVoyant into the field of unicorns, but BlueVoyant did not explicitly announce the valuation after this financing. more than $1 billion.
8. Coro
CEO, Co-Founder: Guy Moskowitz
Is there an "all-in-one" cybersecurity platform that can provide most of the protection a midsize business needs? One such company is Coro, which raised $60 million in a Series C earlier this spring, bringing the New York-based company's total raised to $80 million.
Coro plans to use the new funding to "very aggressively" expand its channel team to help boost sales of its own "all-in-one" cybersecurity product.
9. Grip Security
CEO, Co-Founder: Lior Yaari
A year ago, Grip Security raised $6 million in a seed round with participation from YL Ventures, and this year raised $19 million in a series A round led by Intel Capital.
Founded in 2021, the Tel Aviv-based company offers products that allow organizations to discover and secure all SaaS applications from any device and any location. Grip Security provides organizations with comprehensive visibility into their entire SaaS portfolio, as well as actionable, endpoint-centric access and data governance capabilities.
10. StackHawk
CEO: Joni Klippert
StackHawk, another high-flying cybersecurity startup, has raised $20.7 million in Series B funding, bringing its total raised since its inception in 2019 to $35 million, which will be used to improve its API security testing product.
StackHawk, led by CEO Joni Kippert, recently announced a partnership with cybersecurity vendor Snyk to provide new integrations between dynamic and static security testing.